Snow Depths


| | |
| --- | --- |
|   | Snow depth (cm) |
| Flaine 2500m | 120 |
| Samoens 2100m | 100 |
| Samoens 1600m | 60 |
Samoens and Grand Massif Snow Conditions & Weather
11-12-17 - It has been a stormy and very snowy weekend in the Grand Massif. It's difficult to predict just how much snow has fallen over the weekend, but snow depths throughout the Grand Massif are well above the 13 year average. Forecasts predict a lot more snow this coming week and with the full Grand Massif resort opening on 15 December, we are certain of a memorable Festive period!
09-12-17 - After yesterday's snowfall, the Grand Massif are reporting a snow base of up to 1 metre, an incredible amount for this time of year! The ski lifts are open in Samoens, Morillon, Les Carroz for a special preview weekend as a result of the excellent snow, with a full Grand Massif opening from the 15th Decemeber. Forecasts are predicting heavy and continuous snow this coming week with potentially up to a metre of new snow falling. It's safe to say we're in for a wonderful start to the season!
08-12-17 - Heavy snow in the Grand Massif today as we start what forecasts suggest will be a very snowy few days. We'll keep you posted on just how much falls and how conditions are looking as we approach the start of the season, but for the moment, keep the snow coming!
06-12-17 - Samoens & Morillon will open early! Following the excellent early snow both resorts will open this coming weekend one week ahead of schedule! Currently the weather is crisp, clear, and very cold which has helped keep the snow in excellent condition. Forecasts suggest substantial snow falling to low levels from Friday, which is more brilliant news for the coming season.
01-12-17 - It's December, and it's still snowing in Samoens! As a result of the abundant early snow, Flaine is opening early this weekend! In Samoens, we're still well on track for a fantastic start to the season with a solid snow base, and continuing cold temperatures mean the snow cannons can build up even more snow! We don't want to sound greedy, but we can't have enough of it! More of the same please December!
Samoens Weather Forecast

View detailed snow forecast for Samoens at:
snow-forecast.com
Samoens Webcams and Grand Massif Webcams
Samoens Webcams - Tête des Saix - 2100m

Webcam Link
Les Carroz Webcams- Gondola Top Station - 1900m


Webcam Link
Flaine - Panorama - 1600m


Webcam Link
Morillon Webcams - Biollaires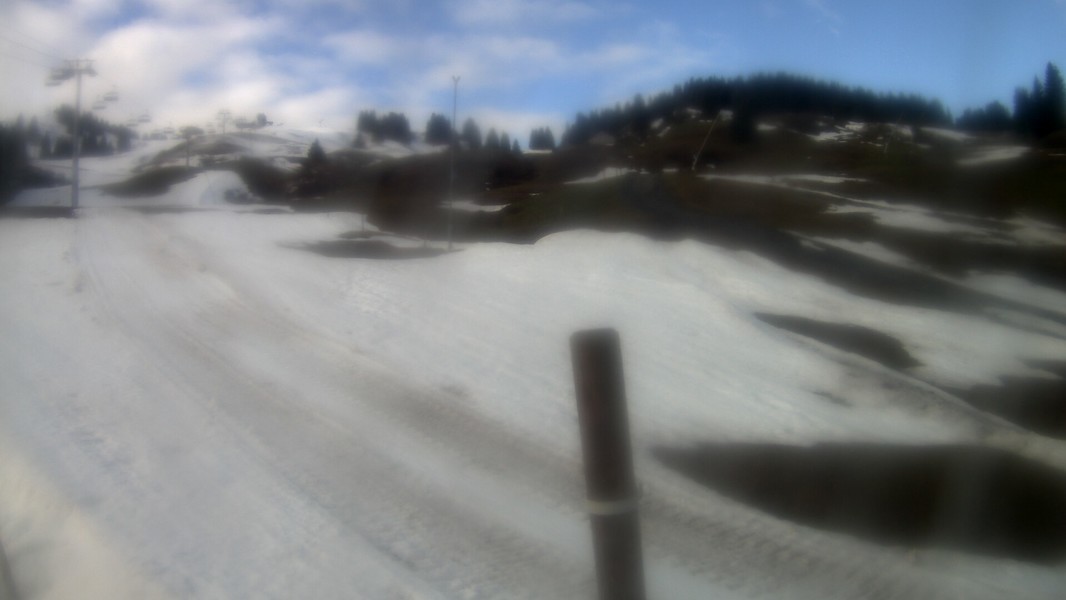 Samoens and Grand Massif Webcams Link