Snow Depths


| | |
| --- | --- |
|   | Snow depth (cm) |
| Flaine 2500m | 435 |
| Samoens 2100m | 300 |
| Samoens 1600m | 120 |
Samoens and Grand Massif Snow Conditions & Weather
23-02-18 - Up above the clouds on the slopes of the Grand Massif, it's a beautiful sunny morning! We still have cold temperatures so excellent snow conditions remain!
21-02-18 - A cool, crisp morning in Samoens but the sun is shining and it should be an excellent day to be in the mountains! Snow depths remain excellent and cold temperatures have kept the snow in excellent condition.
19-02-18 - After a few days of snow, the sun is shining and it's a stunningly beautiful day in Samoens! Snow depths remain very very good while forecasts are suggesting cold temperatures and a mixture of sunshine and light snow flurries this week.
12-02-18 - 25cm of lovely fluffy snow overnight is the perfect start to the February holiday period. Snow depths remain huge with up to 440cm at the highest point! Sunshine is forecast this afternoon and tomorrow, before more snow arrives on Thursday.
05-02-18 - Sunny spells and a few snow flurries today in Samoens. Continuing cold temperatures mean snow conditions remain excellent.
02-02-18 - A blanket of snow covers Samoens village as the sun shines on a stunning day in the valley. Around 30cm of snow fell yesterday resfreshing the pistes, while cold temperatures are forecast next week and should keep conditions excellent as we hit February.
Samoens Weather Forecast

View detailed snow forecast for Samoens at:
snow-forecast.com
Samoens Webcams and Grand Massif Webcams
Samoens Webcams - Tête des Saix - 2100m

Webcam Link
Les Carroz Webcams- Gondola Top Station - 1900m


Webcam Link
Flaine - Panorama - 1600m


Webcam Link
Morillon Webcams - Biollaires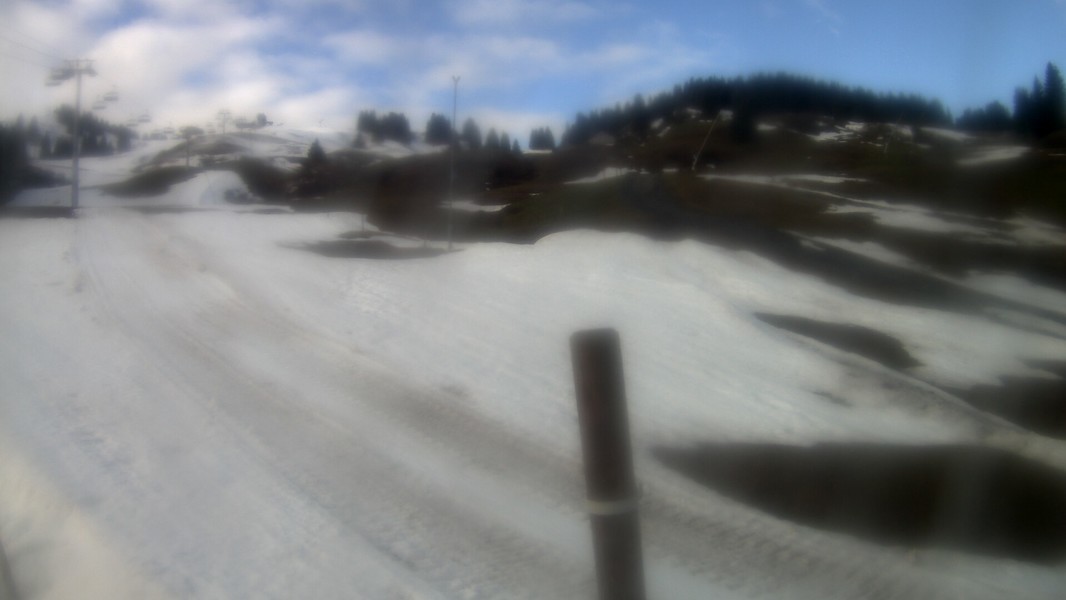 Samoens and Grand Massif Webcams Link